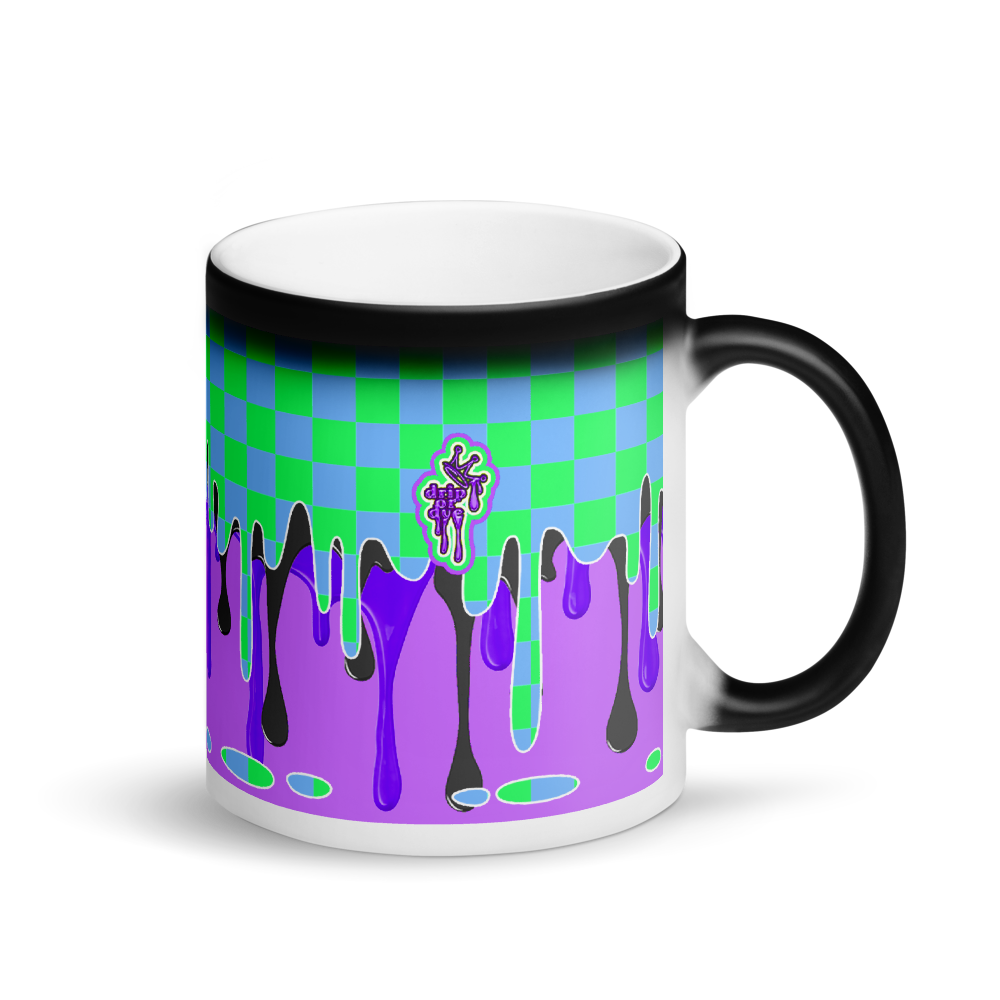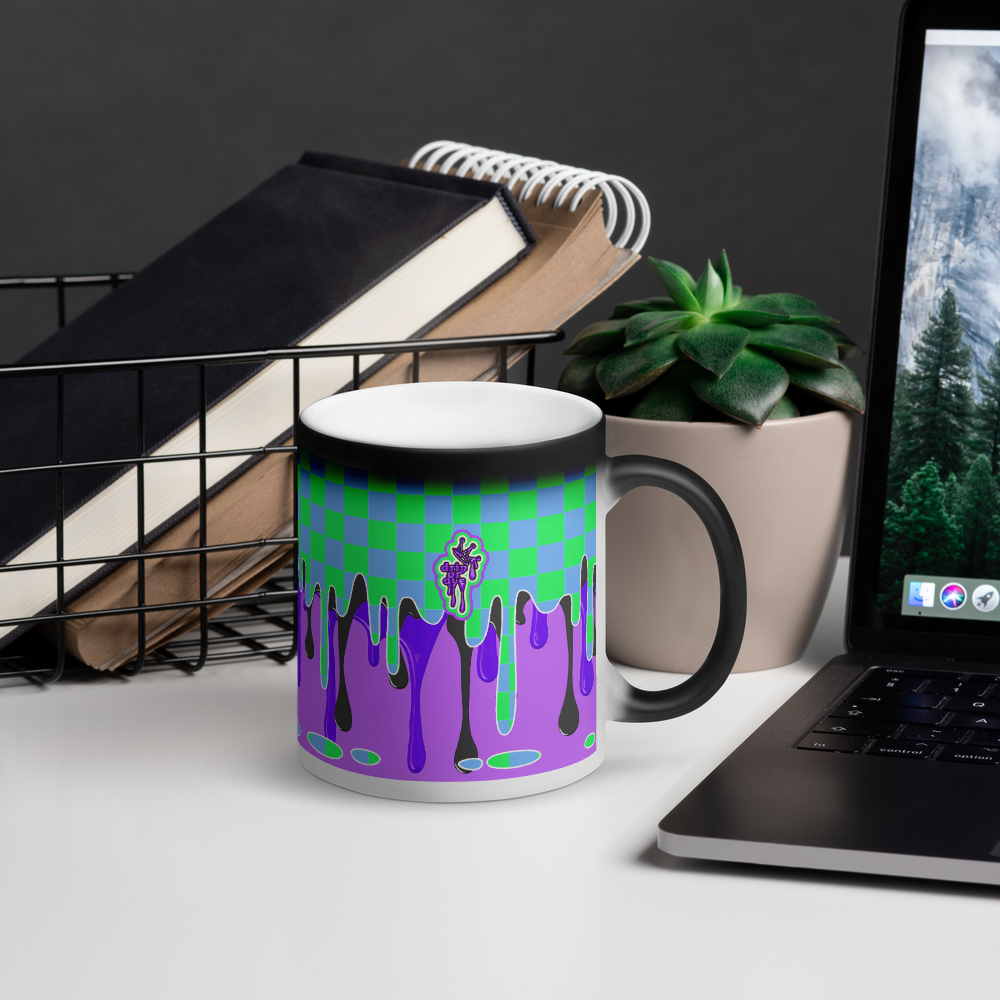 CRXWN | Drip or Dye | Checker Season 1 Matte Black Magik Mug COFFEE MUG alien grapes
Who doesn't love a good surprise? With this color changing coffee mug, you're definitely in for a great one. Whether its coffee or tea, this mug has a black matte finish when it's empty, but when it comes into contact with a hot beverage, the mug reveals an intricate print. ENJOY!
• 11 OZ
• Ceramic
• Black matte finish when cold
• Reveals the print when exposed to hot liquids
• Dimensions: height - 3.85" (9.8 cm), diameter - 3.35" (8.5 cm)
• Note : Please don't put mug(s) in a microwave or dishwasher since it can damage the coating. Note that they're also prone to scratches, so be extra careful.