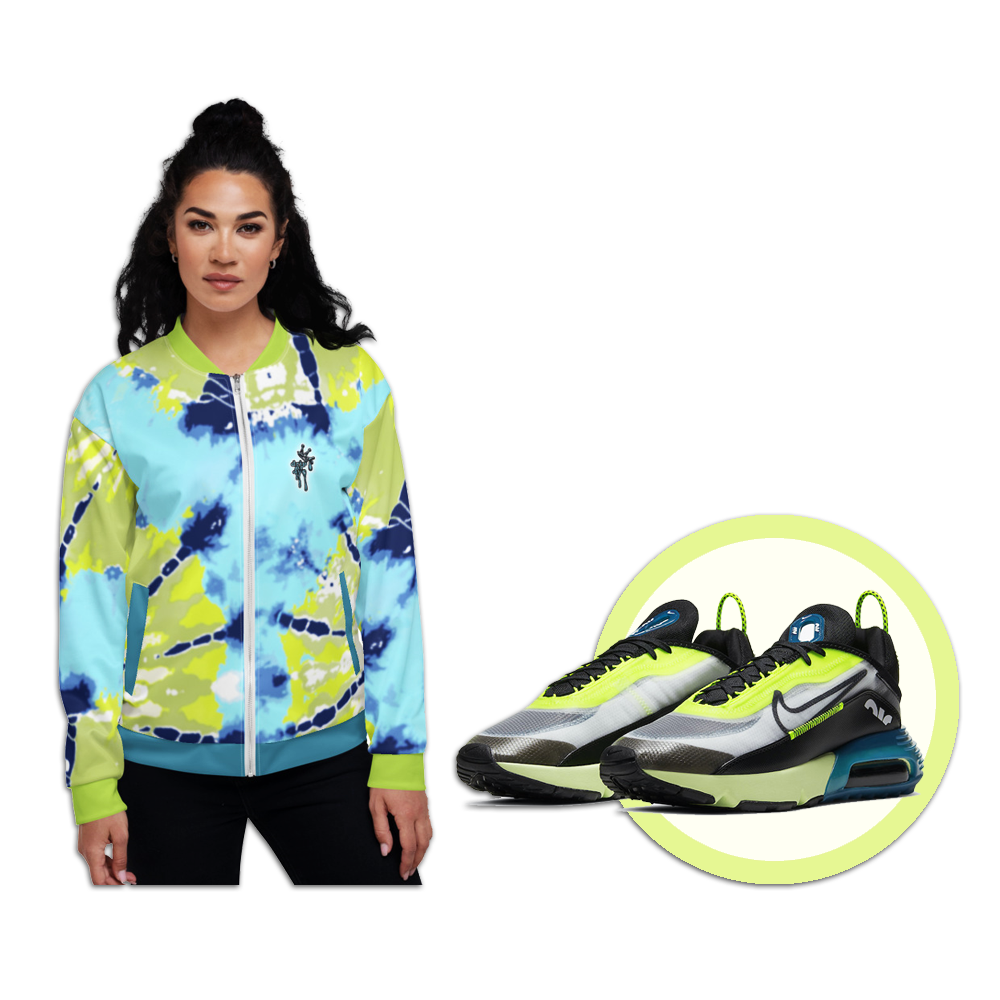 CRXWN | Drip or Dye Moss Green Ice Dye UNISEX Bomber Jacket Hearts Around the World Live Love Laugh
Let's take a moment to celebrate all of those on the front lines of the medical communities, food industries & transport hubs. We thank you with our Hearts around the World Collection. Hearts. Diamonds. Drip. Lightning Bolts. Smileys...It's all Love Baby. Art heals & our doodles & tie dye washes are spreading peace & love around the world this season. Continue to stay safe. Love Live Laugh.
Match your New NIKE AIR MAX 2090 BLUE FORCE Sneakers & Get to know your new lightweight bomber jacket - it has a comfortable relaxed fit, and a fabric that feels soft to the touch thanks to the unique polyester fabric. From catwalks to a stroll through the park, a layered look is all the rage now. For those cool seasonal nights, give it an extra pop with our custom designed unisex bomber jacket. 
NOTE : Pair Hoodies & Vees W/ our Joggers for full casual sweatsuit or track suit. Layer Bomber Jacket to complete the look.
• XS - 3XL
• 100% polyester
• Fabric weight: 6.49 oz/yd² (220 g/m²)
• Brushed fleece fabric inside
• Unisex fit (per guys sizing)
• 2 self-fabric pockets