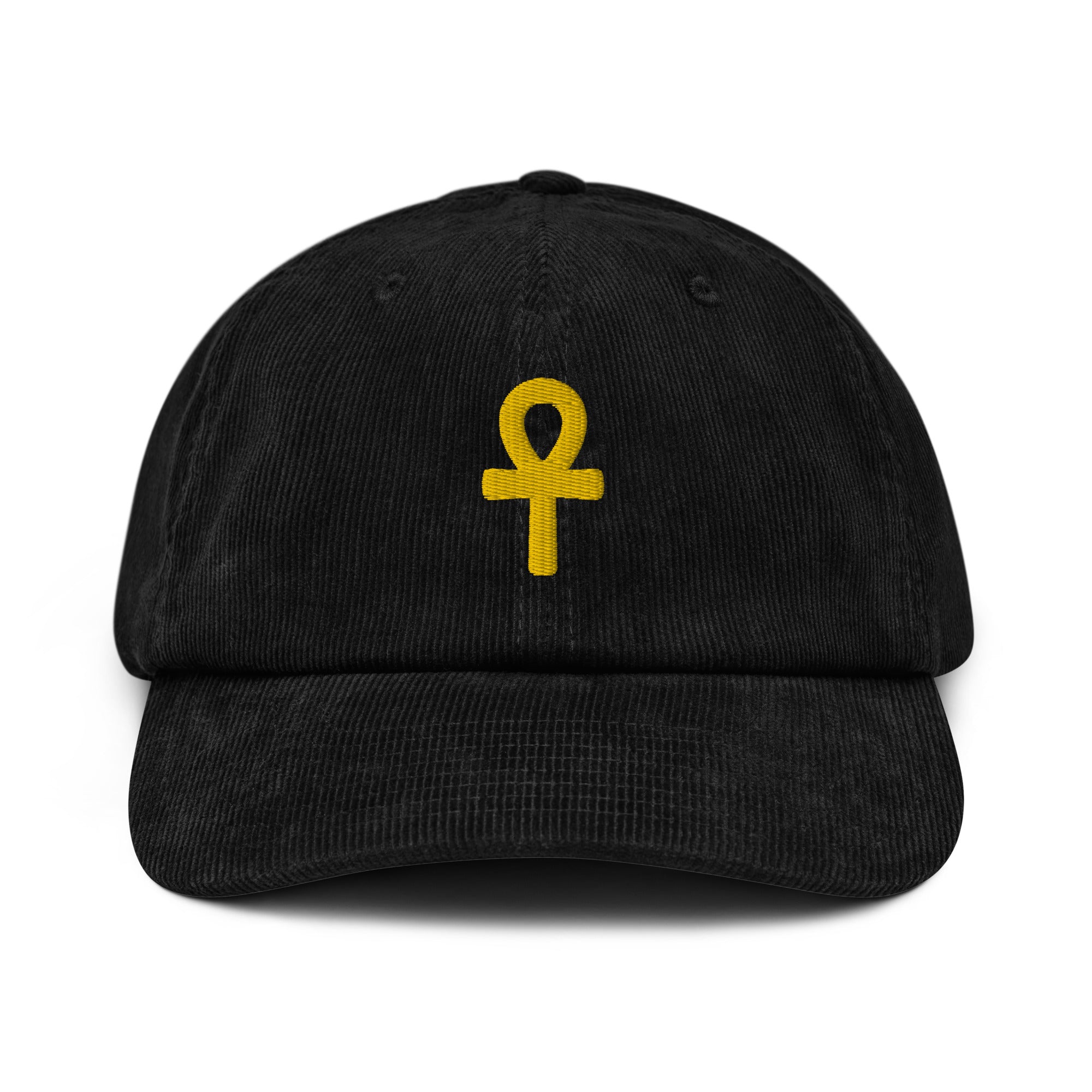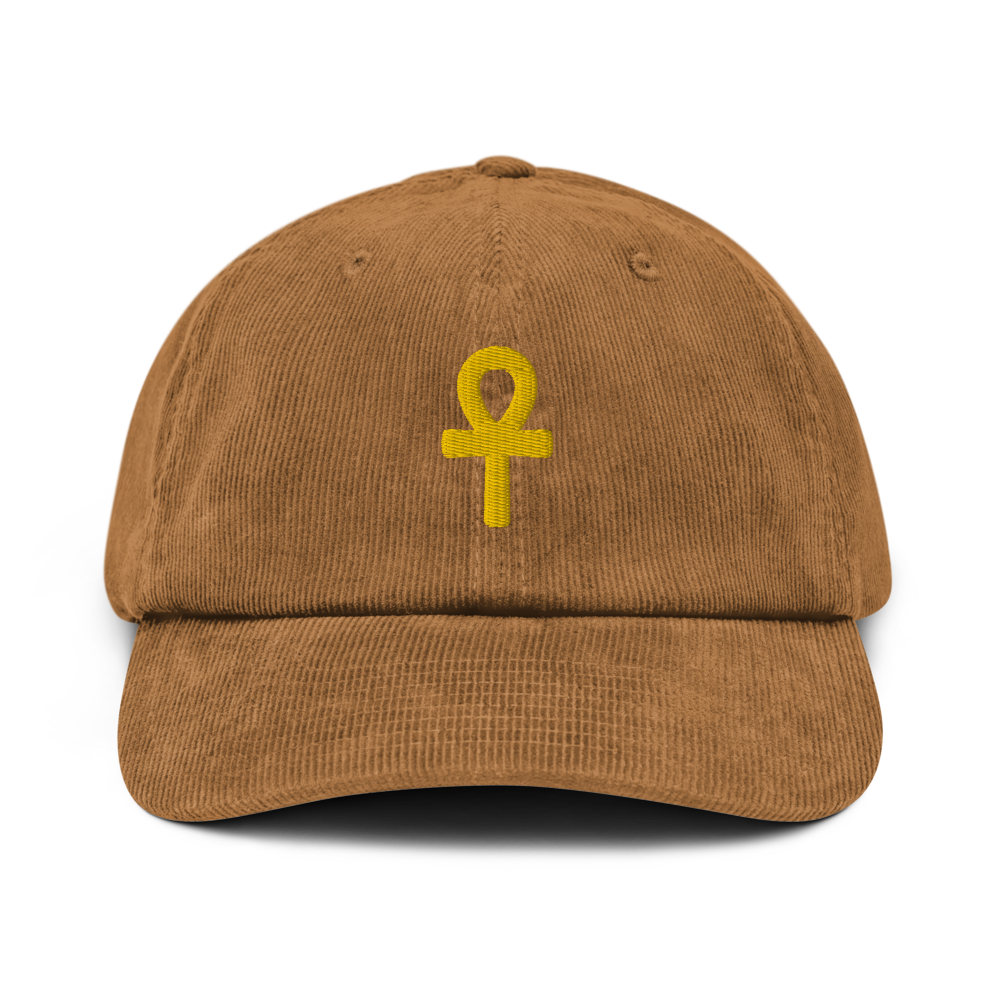 ROYAL. ankh cap CORDUROY 4 COLOR Options
Did you know corduroy originated from an Egyptian fabric back in AD 200? Over time, the fabric gained popularity thanks to its durability and affordable price. Back in the day, it was marketed as corde du roi, meaning "cord of the king." So, here it is—your own versatile cord of the king hat by Beechfield.
The ankh is the key of life. The original cross & circle represents the divine male & female balanced as one to manifest an ascendence to our highest self. Will the Raised Golden Ankh open your 3rd eye? Realize the Power of the Ankh. Namaste. Ase. Ra.
• GOLD THREAD 3D ANKH EMBLEM
• 100% cotton corduroy
• 6-panel
• Soft, unstructured crown
• Cotton twill sweatband and taping
• Adjustable corduroy strap with a silver-colored metal buckle and grommet
• Tear-away label